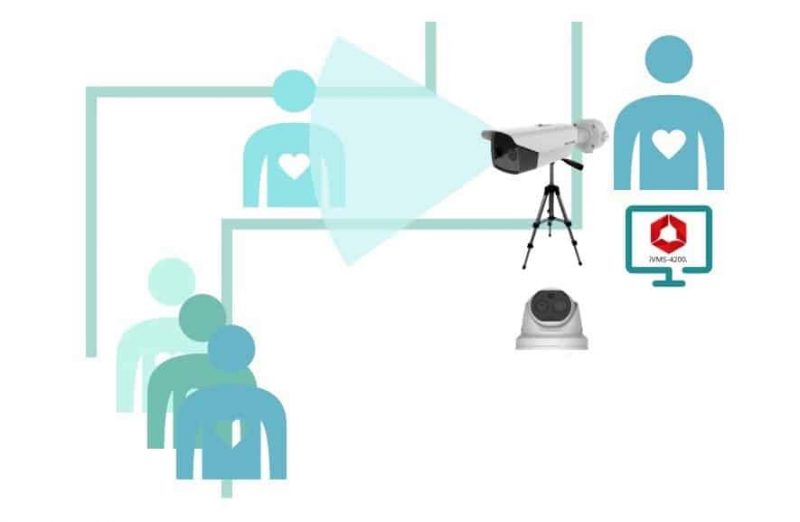 Turret/Bullet Camera
iVMS-4200 + Laptop + Tripod/Bracket
Accuracy: ±0.5°C
The turret/bullet camera features AI detection to reduce false alarms caused by other heat sources.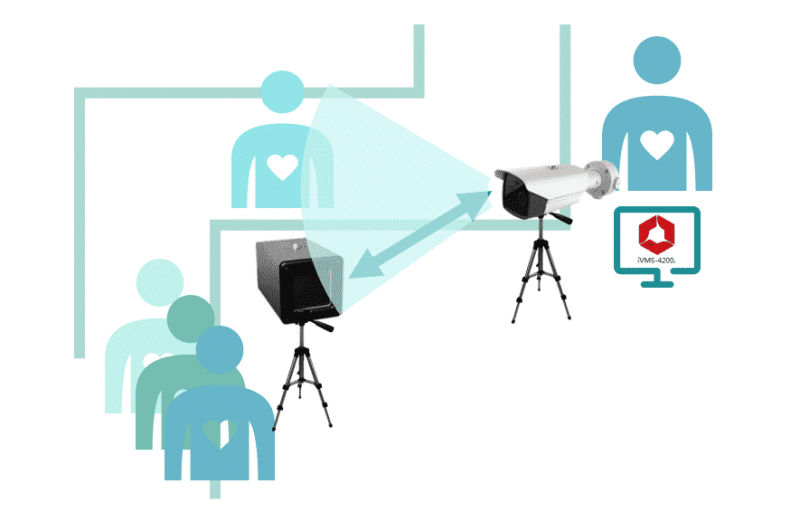 Turret/Bullet Camera + Blackbody Calibrator
iVMS-4200 + Laptop + Tripod/Bracket
Accuracy: ±0.3°C
This solution is enhanced with a blackbody calibrator to increase the accuracy from ±0.5°C to ±0.3°C.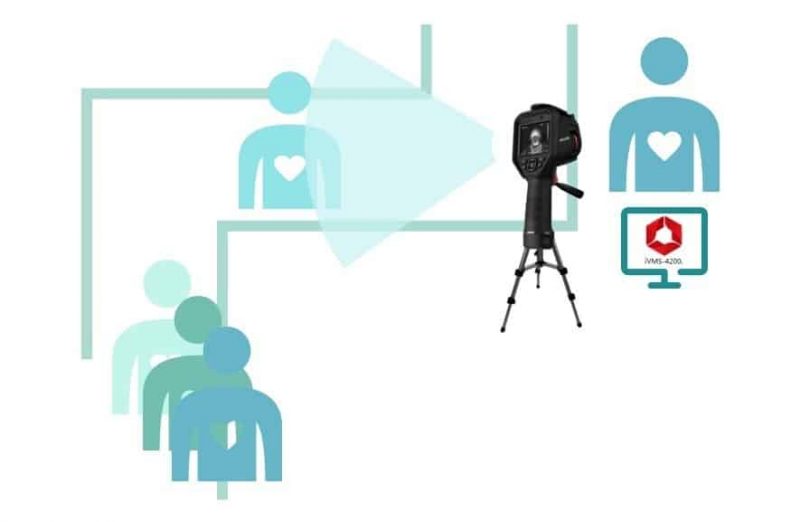 Handheld Camera
iVMS-4200 or Hik-Thermal (app) + Tripod
Accuracy: ±0.5°C
With a Wi-Fi module, the handheld camera can connect to a PC or a smartphone. It also features a built-in speaker for audio alarm.